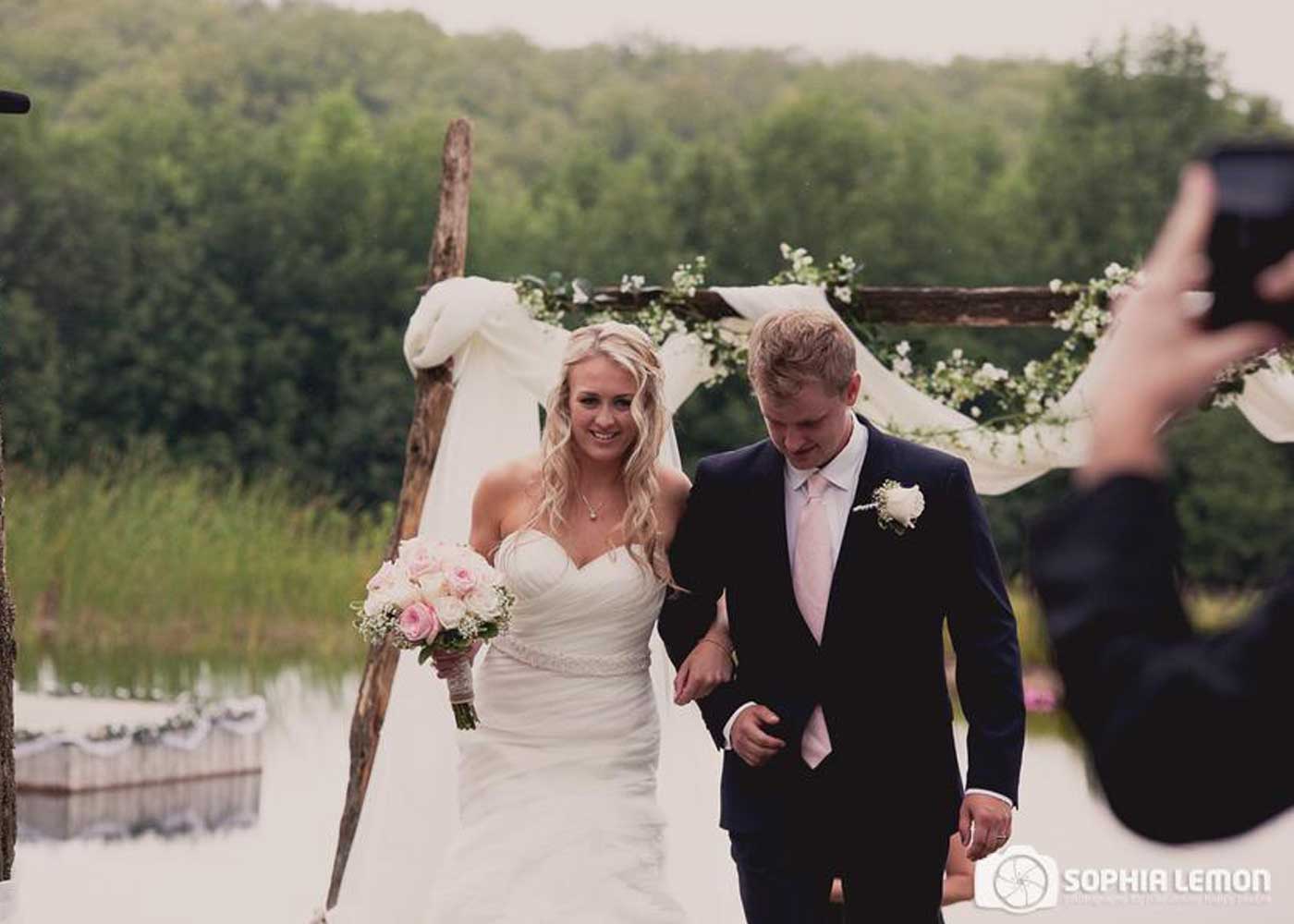 Stefanie & Christopher's Wedding
Stefanie & Christopher's Wedding
On July 25th, 2015, Stefanie and Christopher were married in an outdoor ceremony at Pinnacle Rock Farm, south of Blue Mountain. Oliver & Bonacini provided full-service catering for the event, including light snacks and refreshments for 60 guests. Following the reception, guests and the O&B team traveled back to Westin Trillium House, Blue Mountain for the evening reception.
By 7pm, guests began to take their seats in the beautifully set up Panorama Room. Executive Chef Jeremy Korten prepared a fantastic seasonally inspired menu featuring dishes such as roasted garlic gnocchi and pan-seared Georgian Bay trout. After three delicious courses, plenty of heartfelt speeches, and no shortage of dancing, servers reappeared at 11pm with wedding cupcakes and a late night poutine station – the perfect way to end the evening!
Browse Latest Events, Get Inspired.