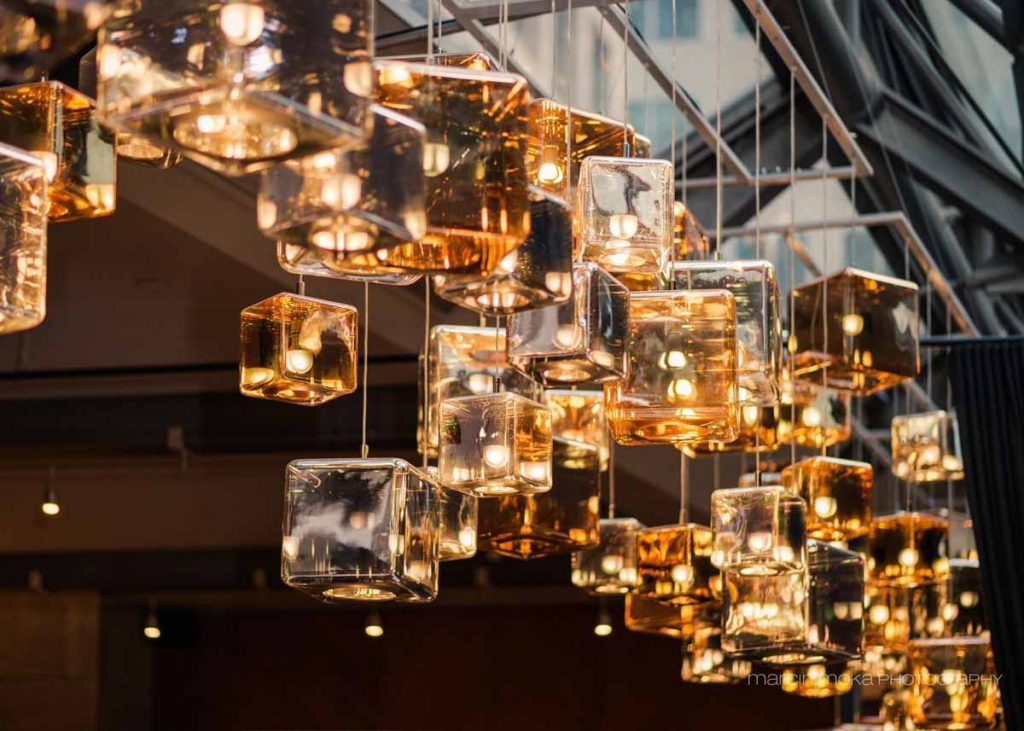 Alisa & Michael's Wedding
It was a very memorable Labour Day weekend for Alisa and Michael, who got hitched on a late Sunday afternoon. Jump's breezy patio provided the perfect ceremony setting for the lovely couple.
The cocktail reception kicked off with signature cocktails and passed bites like herbed goat cheese tartlets, catfish tacos, as well as an eye-catching charcuterie and cheese display. O&B Culinary Stylist Paul Brans designed a food station featuring homemade cheese and potato classic perogies, pan-fried to order with toppings including caramelized onions, sauerkraut with kielbasa, crispy bacon, sour cream, fried kale, caviar and chive sour cream
Chef de Cuisine Luke Kennedy whipped up a delicious four-course dinner menu, featuring classics like the wild and tame mushroom soup and the Jump white chocolate cheesecake. Following dinner, the dance floor opened up adjacent to a makeshift putting green for guests to enjoy. As the evening wound down, servers passed around mini Jump burgers and piping hot Jump fries in a take-out box.
Browse Latest Events, Get Inspired.