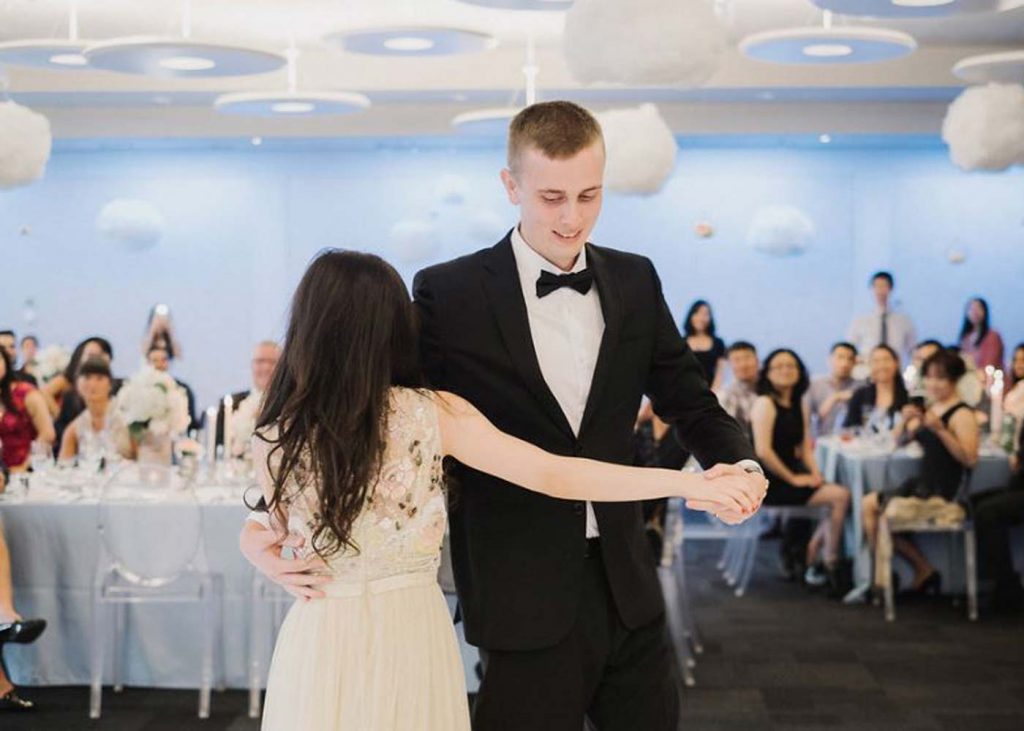 Erika & Thomas' Wedding
Erika and Thomas were married in front of friends and family at Trinity Chapel in June. Following the ceremony, the couple and their guests entered a delightfully-dreamy reception at Toronto Region Board of Trade, complete with fluffy clouds and a magical pastel colour palette.
Guests enjoyed chef-selected canapés and cocktails, followed by an appetizer of prawn salad with avocado purée, olive oil and lime. Next, guests were given the choice of short rib, with Yukon potato and parmesan purée, or sea bream with stewed tomato, grilled eggplant, red pepper and chickpea ragout. Dessert was whipped brûlée with brandied wedding cake.
Erika is the owner of Monde du Chocolat, and ensured her late-night dessert table was almost too sweet to eat, with a variety of enchanting treats – a perfect way to end a spectacular day!
Browse Latest Events, Get Inspired.