Fall Food & Drink Trends for 2022 and Beyond
Our chefs, operations directors and beverage specialists share their top food and drink trends
and predict what's on the way out.
FOR THE LOVE OF FOOD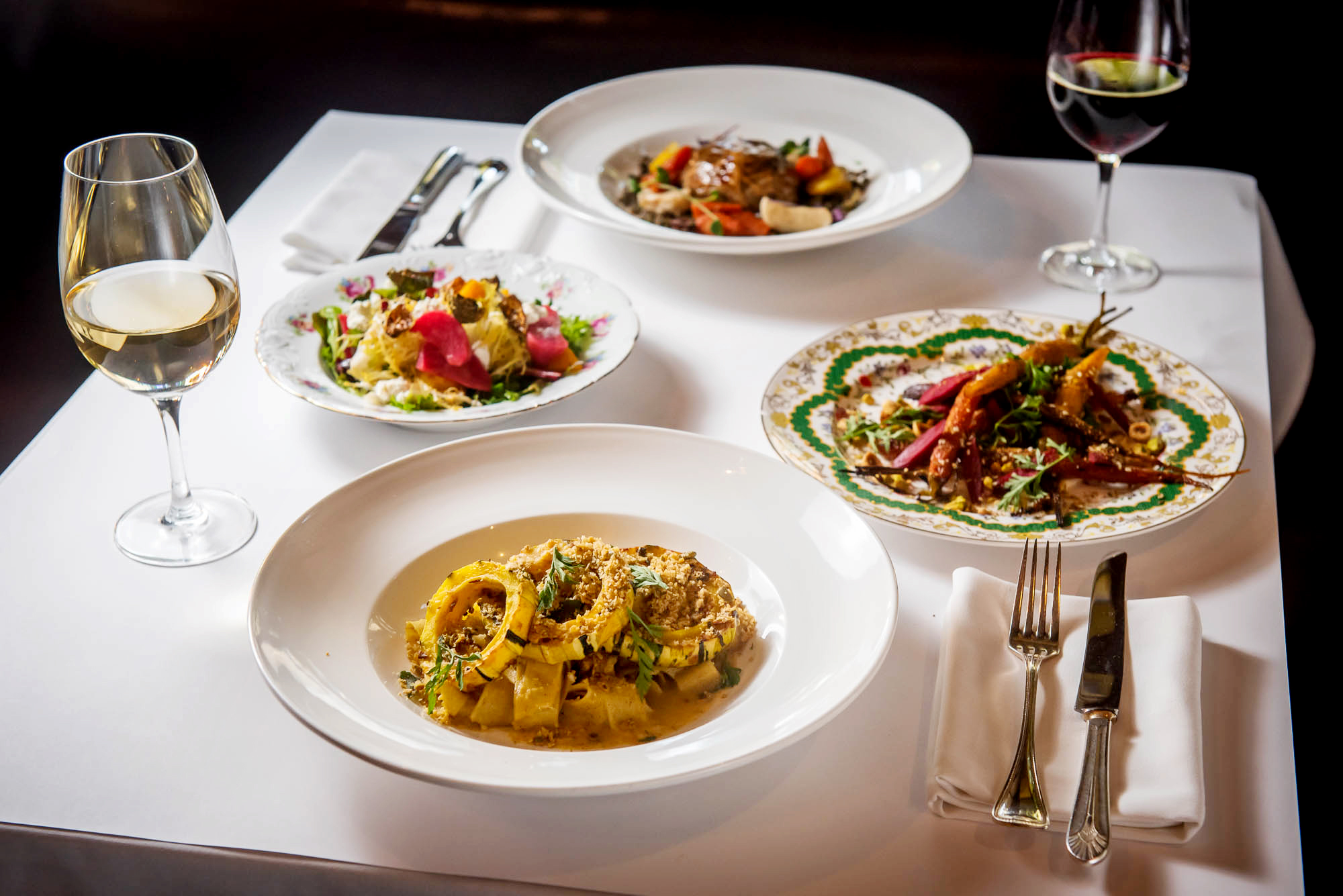 COMFORT CRAVING
"When it comes to fall food trends, I am a lover of braised dishes. Comfort food at its finest! Plus, the options are endless when working with this application. You can make a wonderful braised lamb dish for a sturdy noodle like rigatoni or potato gnocchi, or serve a delicious braised beef or pork shoulder alongside crispy roasted potatoes and fall greens."
– Laura Petracca, Chef de Cuisine, Leña
THE ROOT OF THE MATTER
"At the start of 2022, The New York Times named mushrooms the "ingredient of the year". While mushrooms might not be going anywhere, I'd love to see parsnips or swede, also known as rutabaga, be star ingredients for the year ahead. They were my favourite growing up and are both incredibly versatile."
– Ryan Lister, District Executive Chef (Liberty Commons at Big Rock Brewery & The Rabbit Hole)
BREWING A BOOST
"One food trend I think will continue to grow in popularity is coffee alternatives. Specifically, yaupon. A tree that is native to the U.S., it has holly-like leaves and is packed with antioxidants. Containing roughly the same amount of caffeine as yerba mate, I see it coming up in many different ways including as an herbal tea."
– Omar McLeod, Chef de Cuisine, Oliver & Bonacini Café Grill Bayview Village
SHARING IS CARING
"What I think we'll see even more of is shared plates and plant-based foods. With food prices on the rise across the board, I think diners will be looking for smaller, shareable plates they can split over heartier, individual entrées. Personally, I am a huge fan of plant-based foods and I'm always looking for new ways to accommodate our vegetarian and vegan diners. It would be fair to say I LOVE vegetables!"
– Laura Petracca, Chef de Cuisine, Leña
SHOW SOME LOCAL LOVE
"When it comes to menu planning, I don't pay too close attention to what's trending in the moment. The focus is on cooking good food that is affordable and delicious. The never-ending trend should be to support local agriculture. Eat the food grown in Canadian soil. It's good for you!"
– Ryan Lister, District Executive Chef (Liberty Commons at Big Rock Brewery & The Rabbit Hole)
DRINK IT IN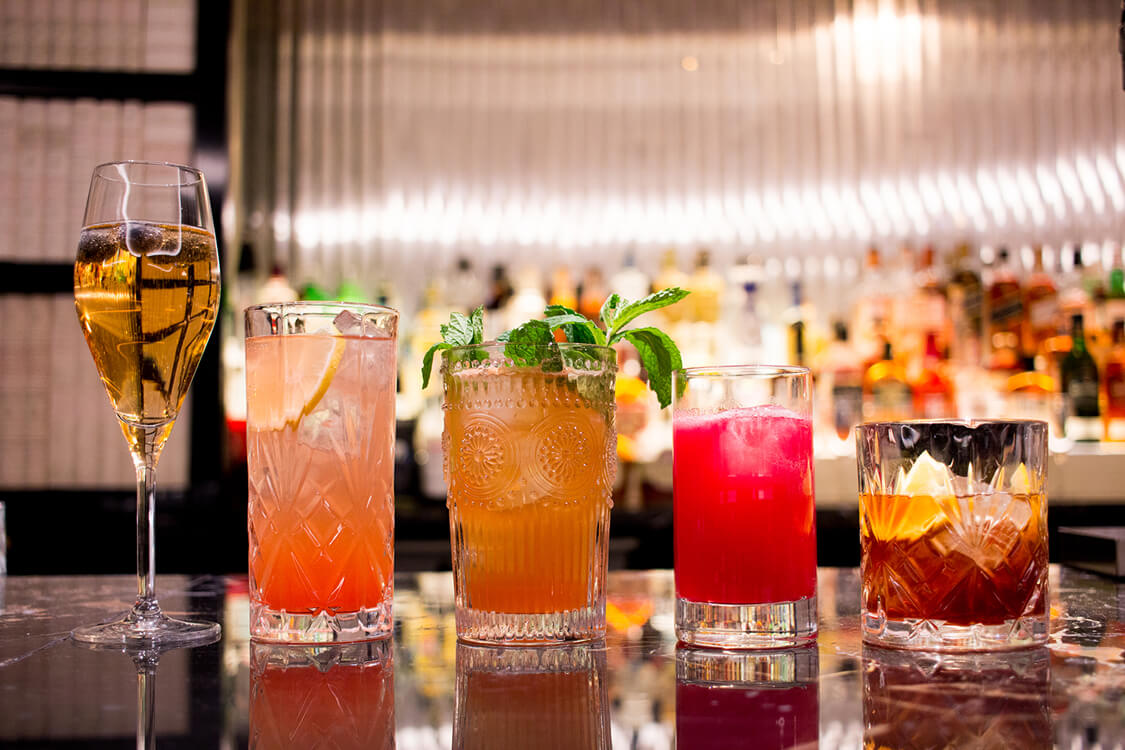 ZERO-PROOF IS IN THE PUDDING
"Non-alcoholic cocktails and low-alcohol options are here to stay. Many consumers are still interested in maintaining their health by choosing beverages containing less alcohol, lower to zero sugar, and ingredients that can boost gut health and overall health benefits."
– Hannah Bacchus, Director, Restaurant Operations (Kindred Food + Drink, Alchemy, Braven)
THROWIN' IT BACK
"We've seen classics like the Espresso Martini make a comeback and people still can't get enough! As a result, bartenders are making their own variations of the drink to make it more complex for discerning drinkers. Other comebacks I hope to see are more vintage and retro classics like the Long Island Iced Tea, the Cosmo, the Singapore Sling, and the Black Russian (it's caffeine-free, unlike the espresso martini!)"
– Raj Rijhwani, O&B Beverage Specialist and Assistant General Manager, Biff's Bistro
SHORT AND SWEET
"When it comes to drink trends that are on their way out, extensive drink menus are one of them. The majority of restaurants and bars are still struggling with supply chain issues as an onoing result of the pandemic. The answer is a shift towards compact, thoughtful beverage menus."
– Steve Spooner, Director of Restaurant Operations (Liberty Commons at Big Rock Brewery, O&B Café Grill, Yonge Front, The Rabbit Hole, Shenanigans)
TO GO OR NO?
"While Ready to Drink (RTD) and canned cocktails are finding their rhythm, format, and momentum, I think we could see a decline in house-bottled and takeout cocktails that were another pivot restaurants and bars created during the pandemic. While there's still a market for some, people want to go out and enjoy their crafted cocktails in restaurants with friends and family. And we don't blame them! There's nothing like reconnecting in person over a beverage, or two."
– Hannah Bacchus, Director, Restaurant Operations (Kindred Food + Drink, Alchemy, Braven)
THE HAPPIEST HOUR
"I predict premium labels and high-quality brands will continue to have a market, however, inflation means everyone's looking for a deal. The solution: Happy Hour! As we see drink prices in the city continue to surge, why not enjoy a high quality cocktail without breaking the bank by checking out the wide array of drink deals in the city?"
– Raj Rijhwani, O&B Beverage Specialist and Assistant General Manager, Biff's Bistro