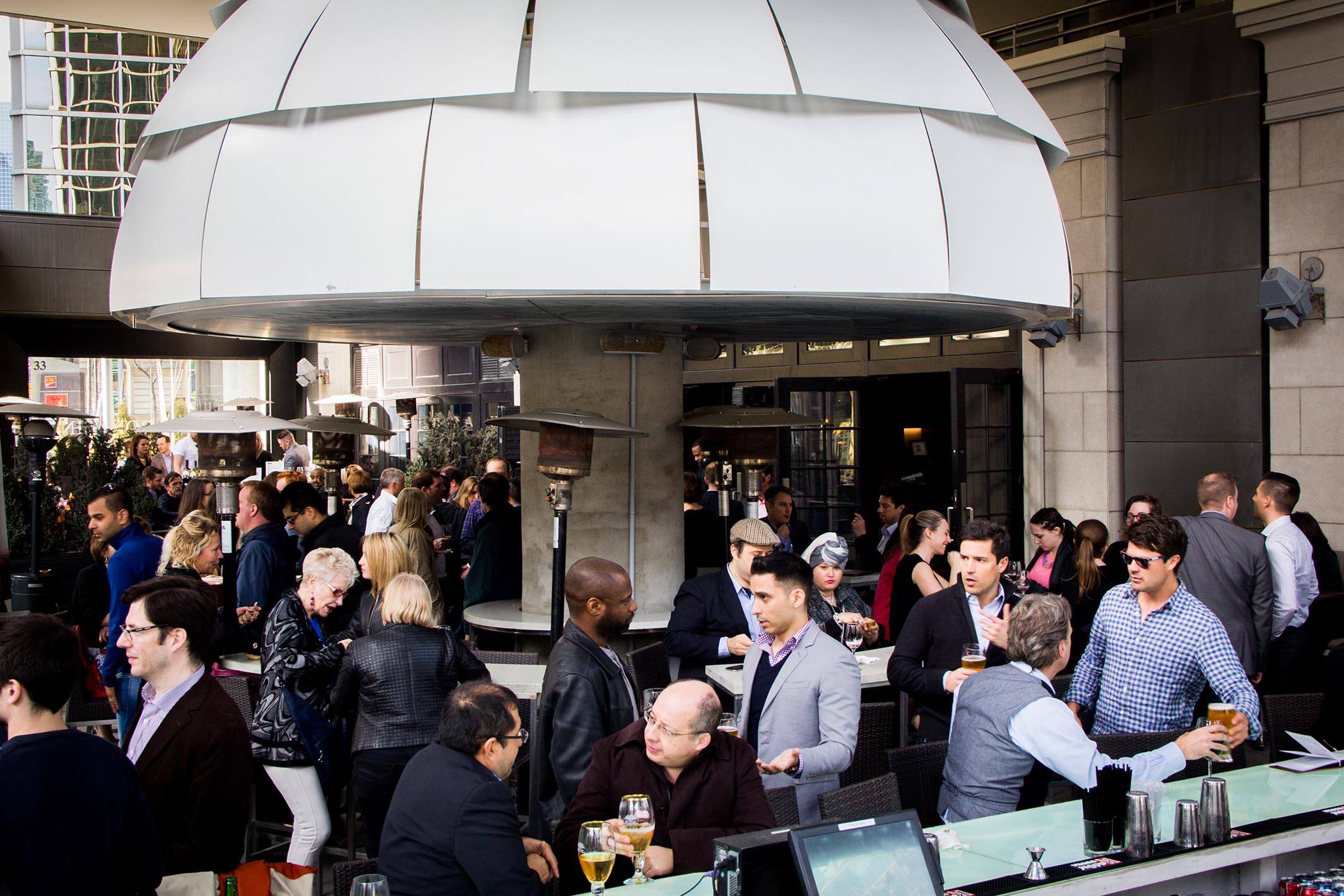 Enjoy Casual Upscale Dining at O&B Yonge & Front
With a stylish "see and be seen" bar, lounge and wraparound patio, O&B Yonge & Front is a destination spot for Toronto's tastemakers, Bay Street's movers and shakers, and neighbourhood locals alike. The expansive dining room is divided into cozy nooks, featuring a mix of communal tables, leather banquettes and high-tops, perfect for casual group dining, after-work drinks and date nights downtown.
Book an Event
From summer patio parties to corporate luncheons, O&B Yonge & Front offers three distinct spots to host your next celebration.
Sign up for our newsletter for the latest news and exclusive offers.
Reservations Modal
Reservations
Book your table today!
Events
Our events team can be reached at events@oliverbonacini.com or 416-364-1211 to discuss your future event bookings.