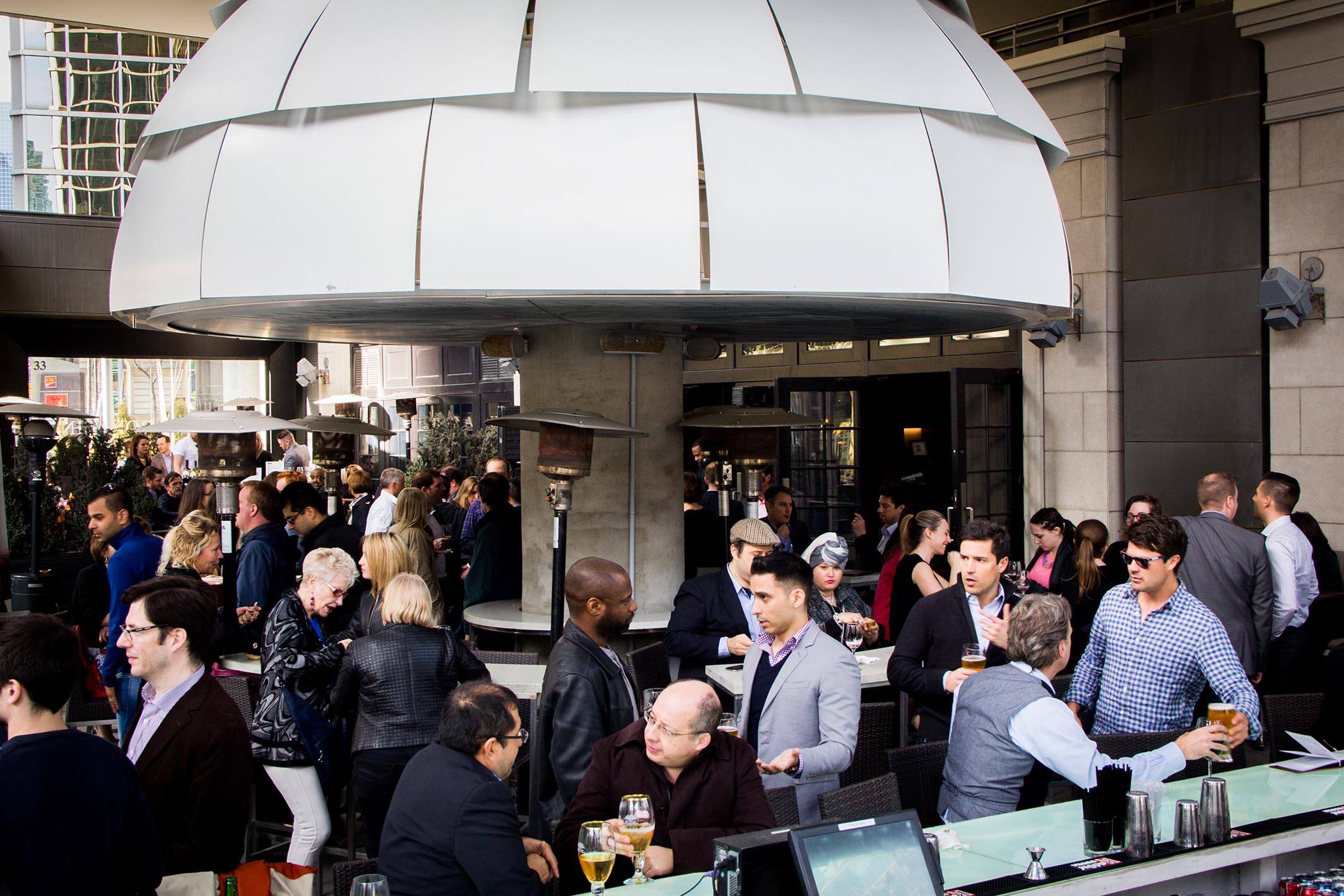 Enjoy Casual Upscale Dining at O&B Yonge & Front
With a stylish "see and be seen" bar, lounge and wraparound patio, O&B Yonge & Front is a destination spot for Toronto's tastemakers, Bay Street's movers and shakers, and neighbourhood locals alike. The expansive dining room is divided into cozy nooks, featuring a mix of communal tables, leather banquettes and high-tops, perfect for casual group dining, after-work drinks and date nights downtown.
Book an Event
From summer patio parties to corporate luncheons, O&B Yonge & Front offers three distinct spots to host your next celebration.
Press
"The place to see and be seen, the stylish O&B Yonge & Front definitely falls in Toronto's best restaurant and patio category."
Notable.ca